industrial packaging
Wooden bases and pallets
Wooden bases and pallets are affordable solutions, which allow the material to be fixed in order to guarantee its stability. The tailor-made design, nevertheless, makes them suitable to support any type of product, with even heavy loads.
They offer the possibility to structure the bottom using iron brackets, which guarantee the protection of the lifting points. They can also be equipped with iron plates, for rapid extraction from any type of BOX container.
The wooden bases and pallets are ideal support platforms for the handling of goods for the use of forklifts and pallet trucks, for transport and storage.
They are used for any type of shipment and, compared to any other wooden packaging, they guarantee a significant cost saving.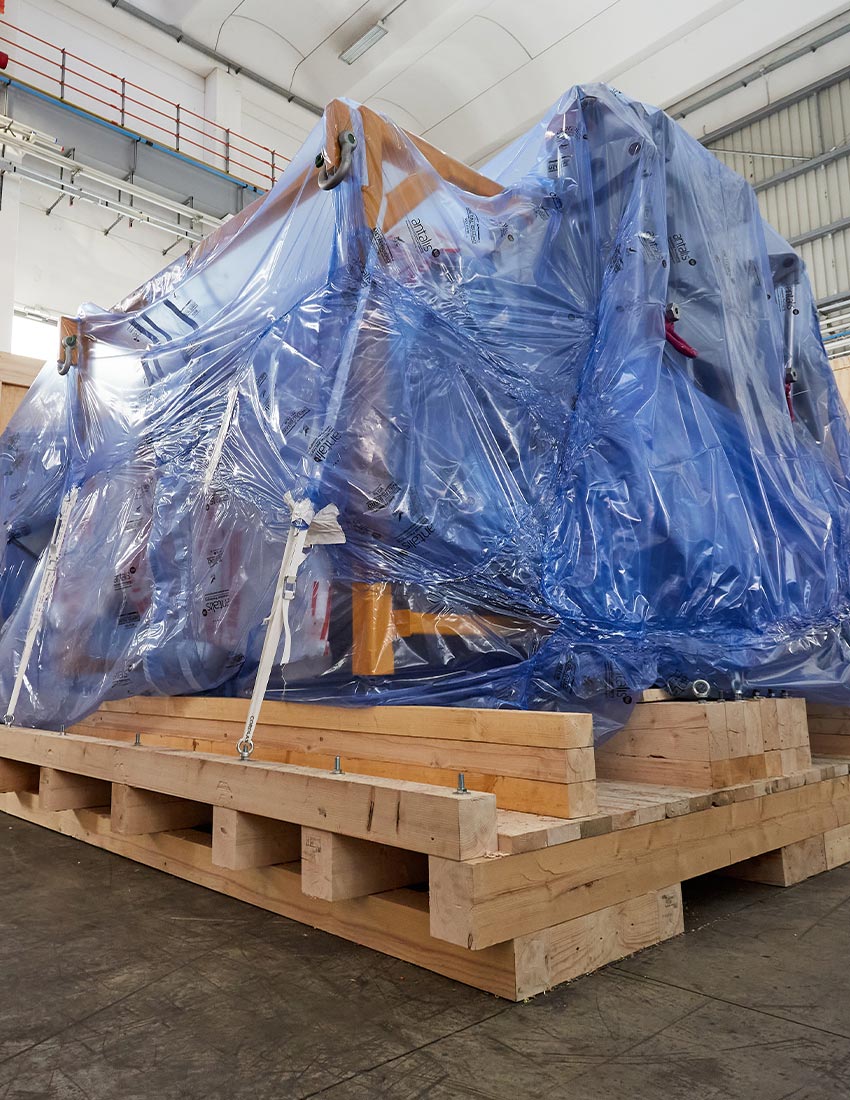 Transpack operates in a context of "quality", indispensable in guaranteeing the correct execution of all activities aimed at preserving the integrity of the material to its destination. Our wooden packaging complies with all current HT ISPM 15 regulations and comes from certified and periodically checked supply chains. We ensure high quality standards, with solutions suitable for every type of need, a "tailor-made" approach that distinguishes all types of Transpack packaging.